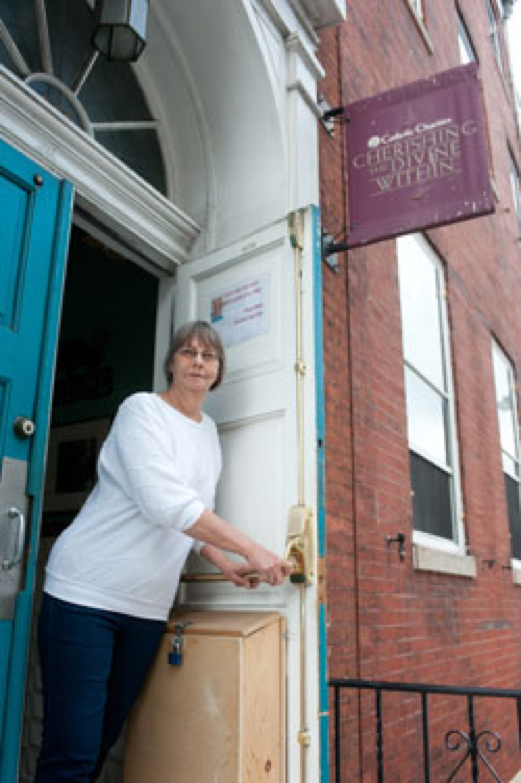 Tonya had a good job as a legal assistant in Washington, DC until the onset of bipolar disorder in 2011 led her into a series of hospitalizations. As she struggled to find the right medications to get her condition under control, she lost her job and became homeless. She came to Baltimore seeking shelter with friends, but ended up in a City shelter.
One day, she gave up her seat on the van to the shelter to an older woman who "looked like she needed a place more than me." Tonya happened to get off the van near My Sister's Place Women's Center and asked people outside about the Center.  She went in to have a meal and stayed to get help. She said going into MSPWC the first time was scary, but she was determined.
With help from her MSPWC Caseworker, Tonya found transitional housing. She was able to continue in therapy and found the right medications. She began to help other clients and set goals for herself. With her Caseworker, continued on her path back to self-reliance.
She entered the My Sister's Place Lodge program in January 2014. Her current goal is to become a legal assistant again. In June, she checked another goal off her list when she moved into independent housing. With continued support from MSPWC, Tonya is confident she'll be completing more goals soon!