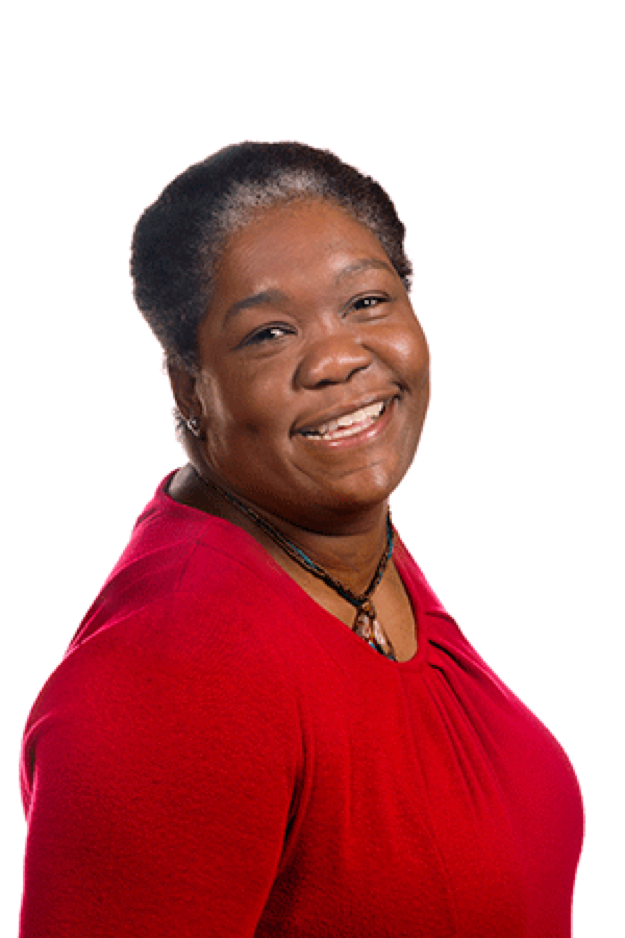 Caren seems poised and confident, but occasionally you can see flashes of pain in her eyes. Her path has not been an easy one to walk. Last year, a successful professional woman, she moved here from Mississippi for a new job. Prior to moving, she had been in the process of changing jobs in Mississippi when a new job there fell through. A friend in Maryland said there was a job here for her, so believing God had a plan, Caren headed north. She stayed with the friend, but the job here fell through, too. Her car broke down. She had to move out of her friend's house and had no where to go. Her savings had run out. Homeless and very depressed, she went to Catholic CharitiesWeinberg Housing Resource Center. She says she was "living on faith, but forgotten." She found there were no beds available at WHRC or at the overflow shelter. After a few days, she found a bed at the overflow shelter and made her way to My Sister's Place Women's Center.
She kept telling herself, "This is not my life. I saved money. I paid my bills. I paid tithes." She could not shake the depression despite her faith. "I kept avoiding going to therapy because I thought there was a stigma attached. It was an admission of a lack of faith. One day one of the counselors [at MSPWC] looked at me and just said, 'It's OK.' And the tears just flowed. That's when I started going to therapy.
Ms. Ann was always helping me look for jobs, but kept seeing roadblocks everywhere. My therapist helped me be not so emotional and work through all the fear and anxiety."
Caren's hair fell out due to stress. In order stay busy and regain some sense of her own identity, she started volunteering at MSPWC. She says it helped her to take care of others instead of always being in need. People at MSPWC remembered her and saw her as a real person. They had work for her and a place to store her bags. She didn't have worry about where to get her next meal or shower and she could always be useful.
Caren also has arthritis and was constantly in pain. Being homeless and on her feet all the time made the arthritis much worse. She wasn't able to go to the doctor because she had to be in line early in order to get a bed for the overflow shelter. MSPWC helped her get medical treatment and the pain has been greatly reduced.
After receiving help from various Catholic Charities programs like job readiness training, case management, and counseling. Caren was accepted into My Sister's Place Lodge program and continued in therapy. With a room to share and a place that felt like "family" Caren began to improve. "I could breathe and feel like a human being again. I wasn't not forgotten. A lot of people still cared about me."
Recently, through our Project Reach (which helps our residents into permanent housing), she's moved into an apartment that she shares with another former Lodge program graduate. She hopes to find a permanent job soon and to be able to visit her adult son in Mississippi.