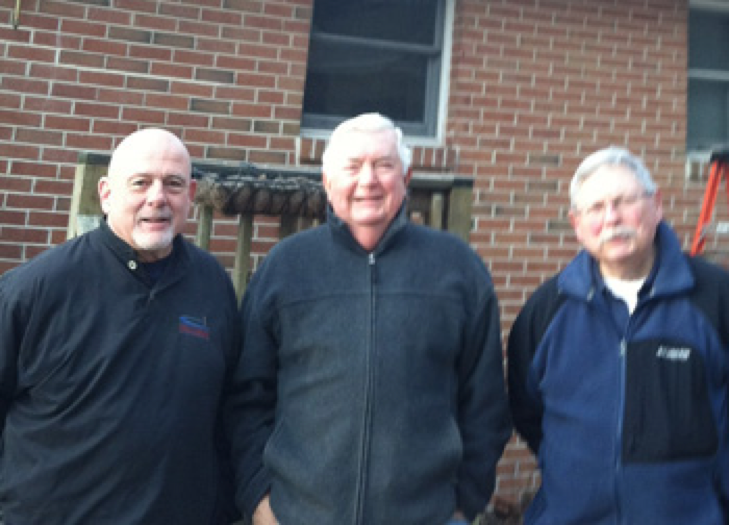 Harford Hammers is the newest cooperative ministry of the Presbyterian Church in Harford County and is comprised of a group of volunteers who use their skills, willing hands, open hearts and compassion to help area homeowners with limited financial resources with home maintenance and repair needs. Anna's House has been blessed by this ministry, as well, and recently formed a partnership with this industrious group of volunteers.
As you can imagine, with eight families living in two houses, we experience ongoing maintenance and repair needs and it is wonderful to be able to contact a group of volunteers to provide assistance. This not only saves us a tremendous amount of money, but also assures that issues are taken care of in a timely way. To date, this group has assisted with all of kinds of projects including installation of a mailbox, venting a dryer, fixing one of our drop ceilings, putting doors back on track and installing track lighting.
We look forward to an ongoing rich and rewarding partnership!