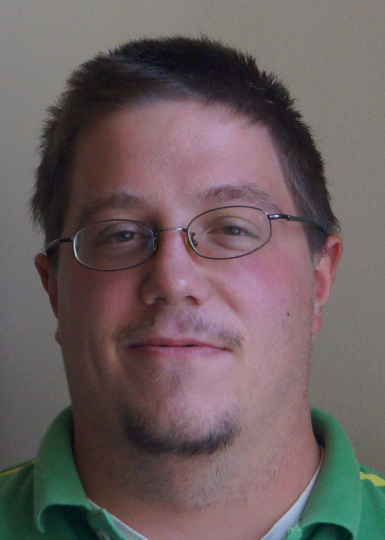 by Corey Bilodeau  
As I reflect on my time here in Baltimore and as a Project SERVE member, I have gained so many wonderful memories. It has been a great experience. When I started this year, I did it partly because it would look great on my resume, but the main reason was for discernment in my life. I am trying to figure out if God is calling me to be a priest. I still have no idea, but this year has helped shine some light on it. Although my year is not over and I have a few more months to go, I thought I would share a few shining moments I have had here at Our Daily Bread Employment Center.
It has been a blessing being able to work at ODBEC as the Volunteer Coordinator for the Hot Meal Program. And although most of my duties involve working in the dining room, I have had the privilege to get to know many wonderful men who have gone through the Christopher Place Employment Academy here at ODBEC. There I have had so many moments in which I had the joy of talking to these men and hearing their stories. Even though I do not work with them directly, I have gotten to know a lot of them. I started to learn all of their names in October and have done so with each new class that has come in since then. That way at least, when I see them, I can say hi to them by name. I make it a point to go the dining hall each day around the same time as some of them are eating and say hello. It is a little thing, but I find joy in it and I believe that they do as well.
Every day I go to work I am excited because it means that I get to see the guys. No do not get me wrong, I love working with the guests who come in for a meal and interacting with all the volunteers and the guests that we serve. But it is an extra bonus being able to see the Christopher Place men every single day. They have become my friends and are really my only ones outside of my housemates and a few others. That may sound sad, but I find it really cool. Knowing that almost all of my friends are where I work every day is a great feeling. All of these men have a different story and I get to walk with them in that story even if it is only for a few moments each day.
I believe just talking to them and being a friend is a big thing. I am not sure, but I would assume that most them do not have a lot of friends when they first get here, not knowing anyone. I try to make them feel welcome and put them at ease. No matter what stage these men are in the program, I try to be there for them in any way I can. If they have an interview, or when they have made academy or have reached the Capstone portion; if they just want to talk, vent or just say hello, I am here for them. I hang out with the guys in different ways. Some men I run with at 5:30 a.m. three times a week as part of Back On My Feet Baltimore, a local running group. Others I shoot hoops with or even have them volunteer as servers in the dining room. I even have guys that will come into my office or find me in the building and start to tell me something that is going in their life, something deep and personal. I even have had the chance to serve them dinner a few times. It feels as if I am one of them; part of the Christopher Place family. I love all of these guys and pray that they all finish the program and get to where they want to be.
As I wrap up this longwinded rollercoaster of a blog that has been my time here in Baltimore working for Catholic Charities, I will leave you with this: Give a helping hand. No matter who you are, people are more receptive to actions than words. I have learned this through the men of Christopher Place. So many of them have a heart of service and are willing to help when needed. They will help you with anything. I pray that there are more people in the world like these men.
It is truly hard to fully describe a particular moment or experience, or even one person that has impacted my year here. I am blessed to be here and be part of a friendship, a brotherhood that will not soon be forgotten.  This experience has changed my life by all the wonderful people I have encountered along the way. I hope that I changed their lives just as much as they have changed mine.