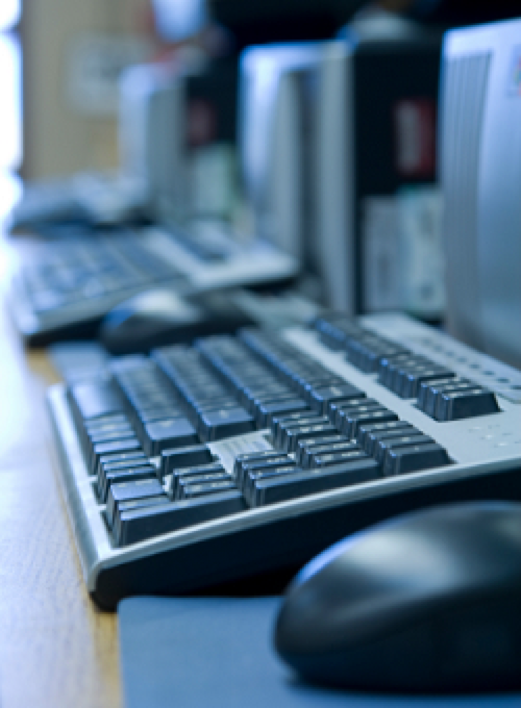 Our Daily Bread Employment Center and My Sister's Place Women's Center recently received a generous $500,000 grant from the Abell Foundation.
A portion of the funds were used to upgrade ODBEC's public computer lab, offering clients newer and faster technology to assist in their employment search.
Clients will be able to perform job searches, complete online applications, update their resumes, and improve their basic computer skills in the computer lab that now offers eight brand new HP computers with 19" flat screen monitors, the latest version of Microsoft Office, and a wireless service that is ten times faster than the previous connection. Removable USB Flash Drives also allow clients to save their files and take their work with them.
Thank you to the Abell Foundation for supporting our clients on their journey to self-sufficiency.