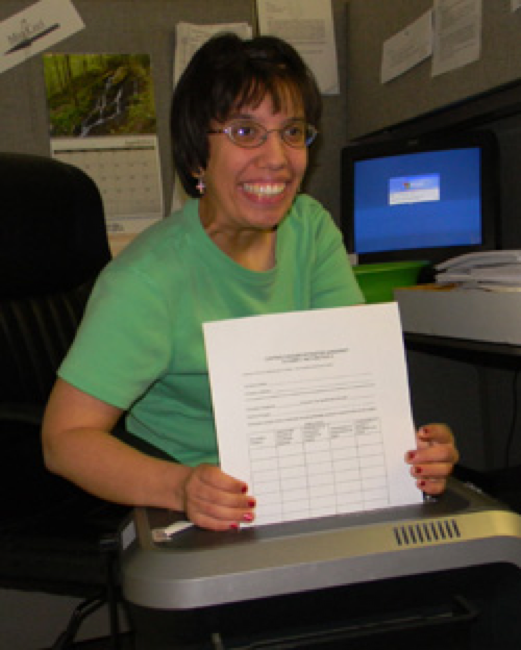 In the spirit of creating a sense of community at Anna's House, we encourage creative partnerships and volunteer opportunities not only for community members to share their resources with us, but also to help our clients find growth opportunities and ways to build social capital as they continue on the journey to self-sufficiency.
To this end, we have partnered with St. Margaret Church in an initiative called "Play It Forward." Essentially, our clients spend several hours with young adults with and without disabilities as they play games, listen to music and experience a fun morning out. It is a wonderful way for the women we support to share their strengths and gifts with others, establish new friendships and social connections, while providing opportunities to gain experience and references for potential employment.
In addition, we have partnered with The Arc Northern Chesapeake Region to take care of our lawn care and landscaping, and are thrilled to have Anna Kahoe's (namesake of Anna's House) grand daughter Melanie, age 26, who has a developmental disability, as a volunteer helping with shredding and organizing our supply closet each week! We also have another young lady with a developmental disability who volunteers to clean and sanitize our toys in the Children's Center each week. As a result, we have prevented the spread of germs and have had a healthy winter at Anna's House, and our residents have the opportunity to work beside someone with different abilities.
Two of our clients volunteer at a local soup kitchen and thrift shop. Each time they return, they carry themselves a little bit taller and bring back a sense of gratitude for where they are on their own journeys.
"In spite of her intellectual disabilities, autism and daily seizures, she loves giving back to the community. Spending time at Anna's House has given Melanie a greater purpose and makes getting out of bed in the morning easy to do.  Her grandmother, the late Anna Kahoe, for whom Anna's House was named, would be so proud of Melanie!" – Kathy Cooper (Melanie's mom)