Loyola University rising junior, Meredith Maroney, will tell you that some valuable lessons can be learned outside of the classroom. Two to three times a month, she keeps a social appointment with her friend, Julie, who she met through Gallagher Services' Buddy Program that pairs young adults and teens with a person with a developmental disability.
As campus coordinator of the program, Maroney often shares her story of how Julie has enriched her life, successfully recruiting 35 other students. "I tell potential recruits that we have as much fun as anyone else," she says.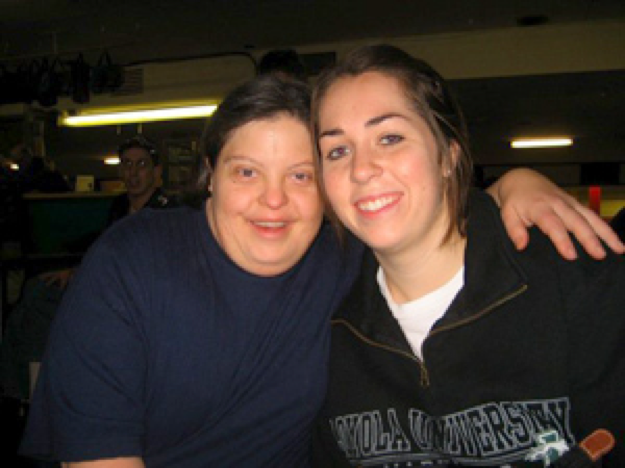 Loyola College student Meredith Maroney (right) has found that being a buddy to Julie (left) has been a mutually rewarding experience. An outing can include going to the mall, competing on a bowling league on Saturday mornings, and more reflective activities.
"When Julie and I went to a bookstore, she wanted to go to the Bible section to browse its pages. I could also see how much she enjoyed attending our campus Christmas mass and gospel choir concert. Seeing how important her faith is to her has deepened my own," she says.
While Meredith will be studying abroad in Thailand from June until April, she'll resume where she and Julie left off. She says, "I plan on sending a ton of postcards."
by Meredith Maroney, Loyola University