Camp Happy. The name says it all!
In August, children from Anna's House in Harford County will enjoy a dynamic week of fun called Camp Happy thanks to We Cancerve.
We Cancerve https://www.wecancerve.org/ is an innovative nonprofit founded and operated by 14-year-old Harford County resident Grace Callwood.
Callwood started We Cancerve in 2012 when she was just a second-grader and bravely battling cancer. During that time, she felt the urgency to bring joy and opportunities to children, particularly those suffering from an illness or facing circumstantial drawbacks such as poverty and homelessness. She knew the children had no time to waste. They needed joy and hope now.
Fast forward to today, and We Cancerve has grown immensely. Callwood is a rising 9th grader in remission. Her dedication and ability has attracted dozens of young people to support her work and is now nationally recognized for her amazing ability to connect people in need with resources.
"Catholic Charities is so proud to partner with Callwood and the We Cancerve movement," said Cynthia Wood, program manager of Anna's House. "Working with her to serve families and children in need is a perfect match."
We Cancerve volunteers will provide field trips, carnival and outdoor games, hiking and swimming for Anna's House.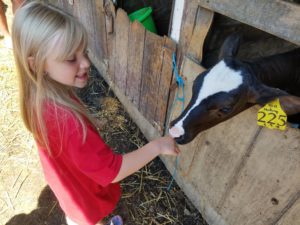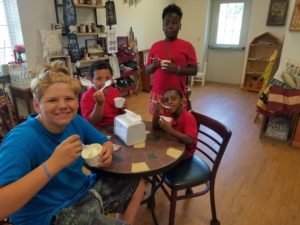 Last year, Camp Happy took the children on a tour of the Chesapeake Gold Dairy Farm where they met and pet the cows and later sampled freshly churned ice cream from Kilby Cream.
The opportunity and the movement behind it are gaining national attention. CNN has inquired about telling the We Cancerve story about Camp Happy at Anna's House, subject to change. We will update this story if and when their segment is produced.
@annashouseharfordcounty @WeCancerve #CampHappy
Related links
Reversing the summer slide with Esperanza Center's summer fun
Summer and generosity mean adventure for Sarah's House kids