In 1969, Catholic Charities of Baltimore opened its first Head Start at St. Veronicas. The Catholic Charities Baltimore City Head Starts now include 15 programs as well as our sister programs in Carroll County and Harford.
In recognition of Catholic Charities success in delivering quality education and activities for preschoolers for 50 years, party-goers wore tie-dyed t-shirts and danced to R&B, Mo-Town and Soul. Mary Gunning, program director of Catholic Charities Head Start of Baltimore City for the past 36 years, noted that the supporters make the magic happen in the classroom. "Incredible learning takes place every day in our 15 Head Start programs. We teach and inspire more than 600 three, four and five-year-old children through hands-on learning that enhances their social-emotional, physical and cognitive development. However, none of this would happen without these supporters."
"Head Start relies heavily on alternative funding and community partnerships and we are grateful for the chance to thank our supporters," added Gunning.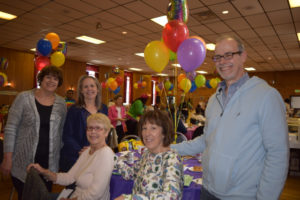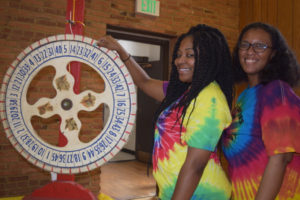 Now that's a Baltimore party – bull roast, bingo and dancing in a church hall. That was the scene Sunday, April 29, 2018, as teachers, staff, donors and former Head Start students gathered for the annual bull roast at St. Jerome's church to celebrate the work of Catholic Charities of Baltimore City's Head Start.