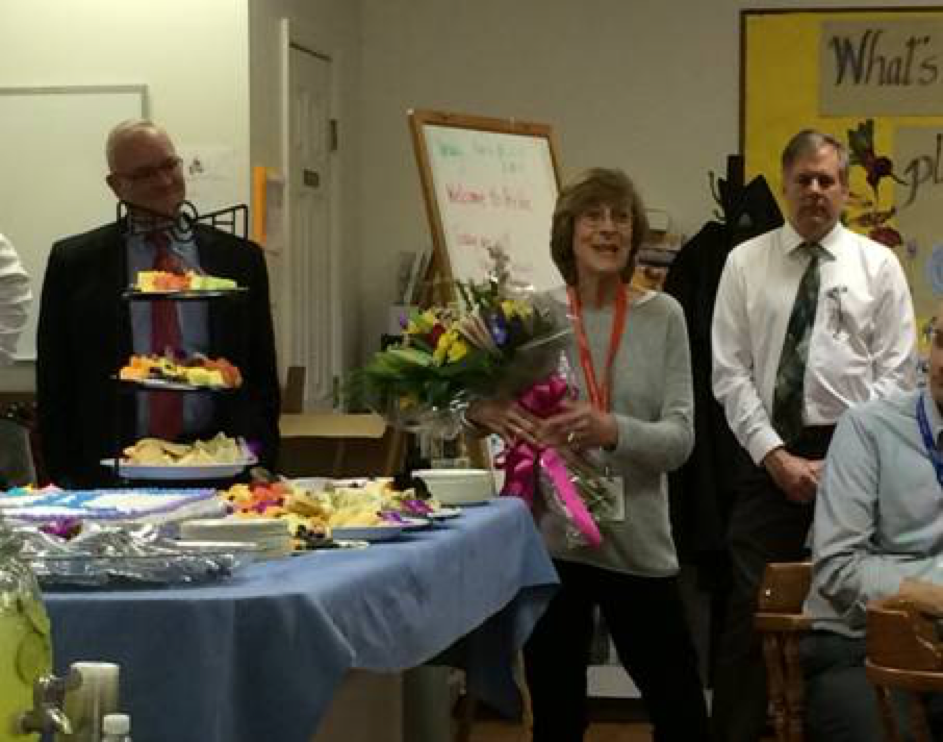 Recently the Maura Pre-Vocational Center commemorated its 25 year anniversary.  The Maura Pre-Vocational Center is a life skills program, providing hands on learning to help students see how their academics relate to everyday activities through a multitude of work areas — reading directions, using math in cooking measurements, learning about money and business, sewing, gardening, and woodworking.
The Early Years
Twenty-five years ago, Ida Collins was the art teacher at Villa Maria School. Jack Pumphrey, the school principal at that time, asked Ida to develop a pre-vocational program. Jack shared his vision to have a program to teach life skills that were not part of the students' normal family exposure or residential placement. Jack and Ida believed that they could help to build the self-esteem of the students through alternative learning methods and this happens on a daily basis.
The program began in the original St. Vincent's building, which is now the site of the Pot Spring School. After two years, the program moved into the Maura Center, which had been a garage on the St. Vincent's property. A generous donation was received from Mike Wolf, owner of a local model train and toy company, to convert the garage into a multi-use life skills center. Currently, the building is used for school programs, after hour mentors, volunteers, and residential staff. It is also used for additional educational opportunities with the students.
Results & Milestones
Students have told Ida that the program has actually changed their eating habits after learning about healthy eating, nutrition, and good food choices. Each month the program partners with the cultural committees using their recommendations to learn about the customs and prepare foods of a different culture.  Watching the students actually create items through sewing and woodworking has shown them that they can contribute in a way that they don't often have the opportunity, especially when they have made goods for donation to the Head Start, My Sister's Place, Our Daily Bread, and other programs.
Future Goals & Priorities
Ida states that she wants to continue to have the students reach out to the community to see that even they can make a difference in other peoples' lives. She also plans to build in time to visit other people and workplaces to expose them to others working in jobs that relate to what the students are learning.