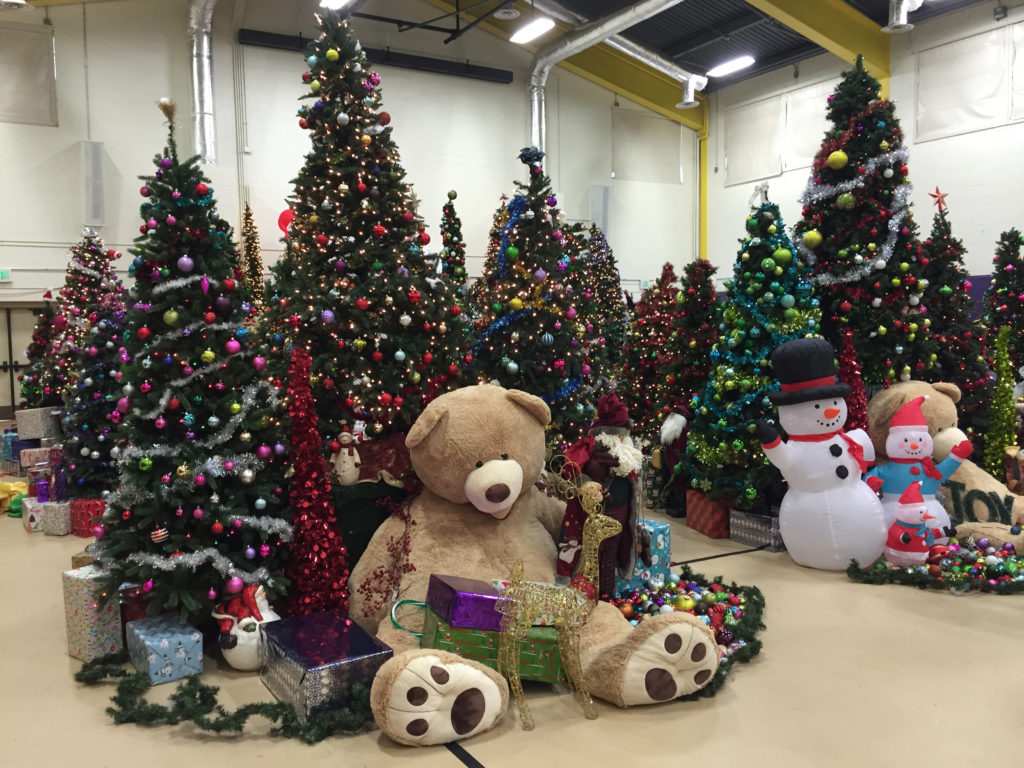 Since 2007, volunteers have transformed the St. Vincent's Villa school gym into a magical winter wonderland for the holiday season. Until January 1st, the students will enjoy the festive display of more than 100 pine trees decorated with twinkling lights and thousands of ornaments.
Ellen Torres, a former Catholic Charities employee, rallies the volunteers to create the magnificent Christmas tree display.
"For many of these children, this is their first holiday away from home; therefore, we make every effort to bring them joy, as they address a whirlwind of emotions," said Ezra Buchdahl, Director of St. Vincent's Villa.
St. Vincent's Villa provides comprehensive residential treatment for children, ages 5-14, whose behavioral and emotional needs have not responded to community-based interventions and services. There are 78 children enrolled in St. Vincent's Villa.