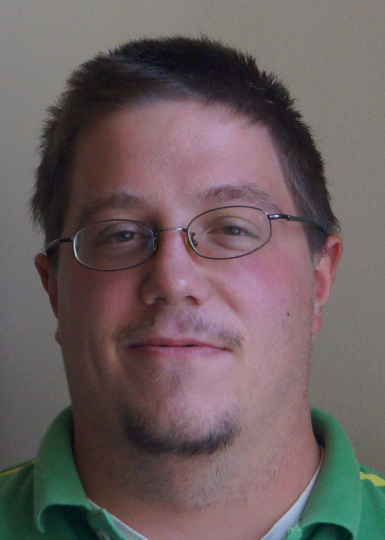 Corey
Let me tell you the story of how I got to Project SERVE. About eight months ago I was a college senior with only a few months until I graduated, and I still had no idea what I was going to do. I was earning a degree in religion and youth ministry, with the intention of going into a full-time youth ministry position.  As I pondered this idea of freedom and riches, I realized that many churches would not hire me simply because I had little experience. So with that realization, I could not get the job I wanted, and the shadow of college loans looming over my head, I decided to do a year of service.
The idea of a year of service always intrigued me, and I thought it would be fun to do. I just never really thought that I could do it or should do it, until this year. After that I began to look into service positions, my professor gave me a book of Catholic Volunteer Network opportunities. Project SERVE got my attention, and I thought it would be cool to do a service year in a new city far away from home. So I applied.  I also applied to three other ones, since I wasn't focused on Project SERVE just yet. But as I mentioned in an earlier posting on this blog, God has a funny way of showing up. He came into my life a month before I graduated and told me to look at the priesthood. After I heard this. I decided to fully commit to a year of service instead of several internships I had also applied for.  I thought that I could learn a lot more and discern more accurately in a service setting, helping others full-time than if I was doing a full-time internship with a youth group. So I applied and got an interview.
It was unsettling to graduate college and not have concrete plans for the year ahead of you. But I let God run my life and hoped that if he wanted me in Baltimore then he would get me there. Or if he did not want me there he would stop me. I guess he wanted me here.
In conclusion, I am here at Project SERVE because I believe in a God who thinks it's a good idea for me to live more simply, encountering people who are on the margins of society, while discerning a vocation of priesthood that calls men to bring every other person they meet to Jesus Christ. Is that not what Jesus Himself did?
How humbly that I may walk in the footsteps of my Father and live a simple life to bring joy and happiness to those who need it like He did it.
I will leave you with this: I am here because I am needed but not wanted. I will leave when I am wanted but not needed.
His Humble Servant,
Corey