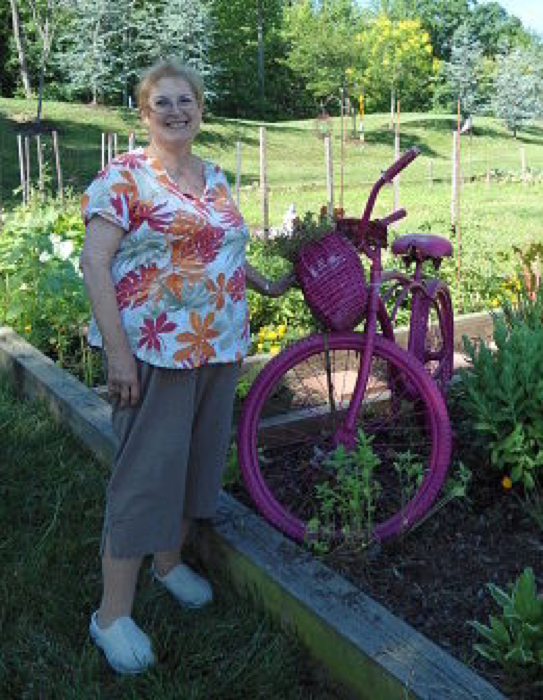 Nancy Mosca (pictured above) has been in public service for most of her life, and in her retirement she continues to give back. She has found a new calling to public service in the way of engaging her neighbors since she moved in to Abingdon Gardens in 2009. Nancy has been the President of the Resident Association for the last four years and is quick to talk about the wonderful committee members who work with her and the great residents in their building. She admits that she enjoys giving back and it is a skill of hers to involve others to the degree that they are comfortable – this includes both residents and the greater community.
She is known as a tireless advocate for the residents of Abingdon Gardens and residents often seek out Nancy's guidance and leadership when there is a need. Recently, Nancy contacted Senator J.B. Jennings to request a donation of a new Maryland State flag for the building. Not only did he comply, but he personally delivered it. Once a week, she travels to Panera to pick up their leftovers and bring them back to Abingdon Gardens for the residents to enjoy. Panera Bread runs a program called Day-End Dough-Nation™ and at the end of each day, their bakery-cafes donate all unsold bread and baked goods to local charities. Nancy recites a list of other local organizations that have donated for different events – Giant, Wegmans, BJ's, Redners, Chick-Fil-A, Double T Diner, Amrhein Foods, Walgreens, Knights of Columbus and the list goes on. These donations allow for the residents to enjoy so many community events, including meals, Bingo, ice cream socials. 
Abingdon Gardens is truly just that – residents maintain a variety of vibrant garden plots. On a beautiful summer day the gardens are overflowing with rows of corn, tomato plants, kale, sunflowers, etc. For the past several years, Walgreens has donated their time, talent and resources to tilling the gardens and donating plants for the residents, a partnership initiated through Nancy and the Service Coordinator there at the time, Michele Hauer.
Nancy represents the many older adults who live with us who look out for one another and engage each other and the larger community in a positive way. Our residents nurture our communities to grow as vibrant as Abingdon Gardens.