On December 16, 2008, after living with her daughter for several years, Margaret Cunningham moved into Catholic Charities Senior Housing at New Town in Owings Mills.  Below are excerpts from a letter she recently wrote to Dale McArdle, the director of the Senior Housing Division of Catholic Charities.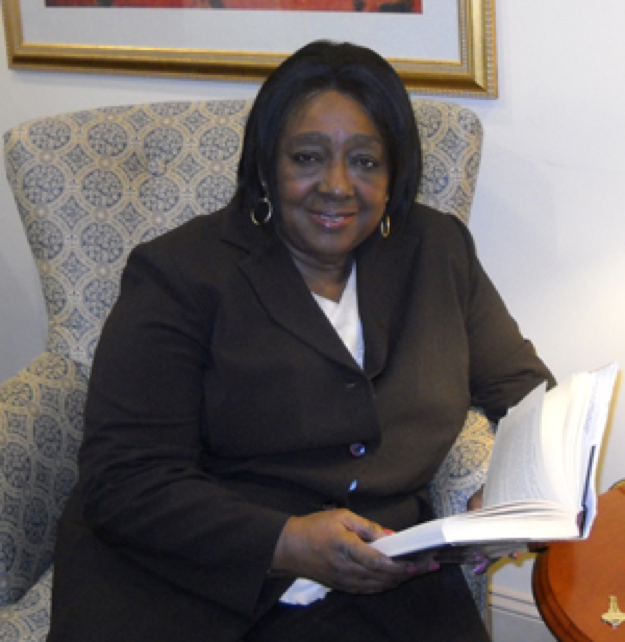 Dear Mr. McArdle:
Thank you very much for taking time-out to read my letter. I really appreciate your kind consideration. First, with overwhelming heart-felt sincerity, I am writing this letter because I want you to know how blessed I am to live in my wonderful apartment located in Catholic Charities New Town Senior Housing .
I lived with my daughter before coming to New Town; however, New Town's reasonable rental cost has allowed me to afford to live away from my daughter/relatives and in an apartment fit for a princess – be independent,afford to eat well,have a necessary telephone, pay my gas and electric bill and still have enough left over to participate in various occasional activities such as meeting friends at Panera Bread, going to the senior centers, keeping doctor appointments via MTA Mobility, buying a gift for my daughter's/friends' birthday, and, if I'm being very thrifty, take a well-planned trip/vacation.
On December 16, 2008, I signed my lease. The first week in January 2009, I moved in. When I saw my lovely apartment, I felt so valued and cared about. I felt so blessed because I knew instinctively that the people who conceived, designed and implemented plans for New Town Senior Housing at Owings Mills understood the needs of seniors, respected seniors, cared about seniors, had great integrity, and yes, loved seniors. My kitchen is bright and roomy – the kitchen cabinets hold all of my pots, pans and dishes, canned goods, dishwashing/laundry detergents, etc. The fixtures are strong and solidly in place, not only in the kitchen, but in the bathroom as well. My bathroom is designed for my safety – there are adequate bars for me to hold on to, the lighting is perfect. I feel safe when taking my bath. There is plenty of room for a wheelchair, if I ever have need of one. In addition, the apartment is wired in order for me to utilize my pendant to signal I need help if I am ever in a stressful situation. My place is clean, free of unwanted pests such as roaches, mice, etc. From my living room picture window, I am blessed to observe every day a well-appointed and very lovely gazebo. This gazebo is surrounded by bright-colored flowers and many green plants, and together they make my day. So often, many of us seniors sit under cover of this gazebo talking to fellow residents or having solitary moments. I am so happy when I gaze upon the gazebo and the well-appointed grounds around New Town Senior Housing. I am also proud to entertain family and friends in my apartment. I know that, in spite of my having an income in which some would call meager, I live in a safe and comfortable apartment. I am warm when I want to be warm and I am cool when I want to be cool – thanks to our excellent air conditioning system. What a decent life I am living in a decent place all because of Catholic Charities' mission to provide housing and services to seniors at an affordable cost.
The thoughtful guidelines utilized to make New Town Senior Housing a reality must have been used to pick the management staff, headed by Valerie Daniel, Manager. I absolutely know, without a doubt, that Ms. Daniels and her staff are thoroughly dedicated to making New Town Senior Housing at Owing Mills a pleasant, clean, safe, comfortable, and healthy place for seniors to live. Management has implemented programs for us to get flu shots, blood pressure checks and exercise via VHS tape, here at New Town, making it so easy to take care of these concerns. Some of us would not get this care if the care didn't travel to us. The library on wheels comes to New Town at least once a month. We are also given opportunities to take short trips to grocery shop or site see.
Also, Management is open and accessible to ideas and hearing residents' concerns. In the entire nine months I have been here, I have never been disrespected by any staff member. They are very professional in their dealings with me, yet warm, thoughtful, compassionate and helpful, using their knowledge and expertise to help, whenever they can, without prejudice. Maintenance is quick to respond to work orders in order to make repairs.
I love living in New Town Senior Housing. When I spend the night away from New Town, I am beginning to miss being home. I know that I can live in my apartment in peace, safety and my needs, that management has the power to control, will be met.
My hope is that Catholic Charities Housing Services Division will be able to build more senior apartments as long as there is a definite need, such as now. What a joy it will be when Catholic Charities Housing Services division is able to give a key to an apartment to every senior citizen who needs and qualifies for some.