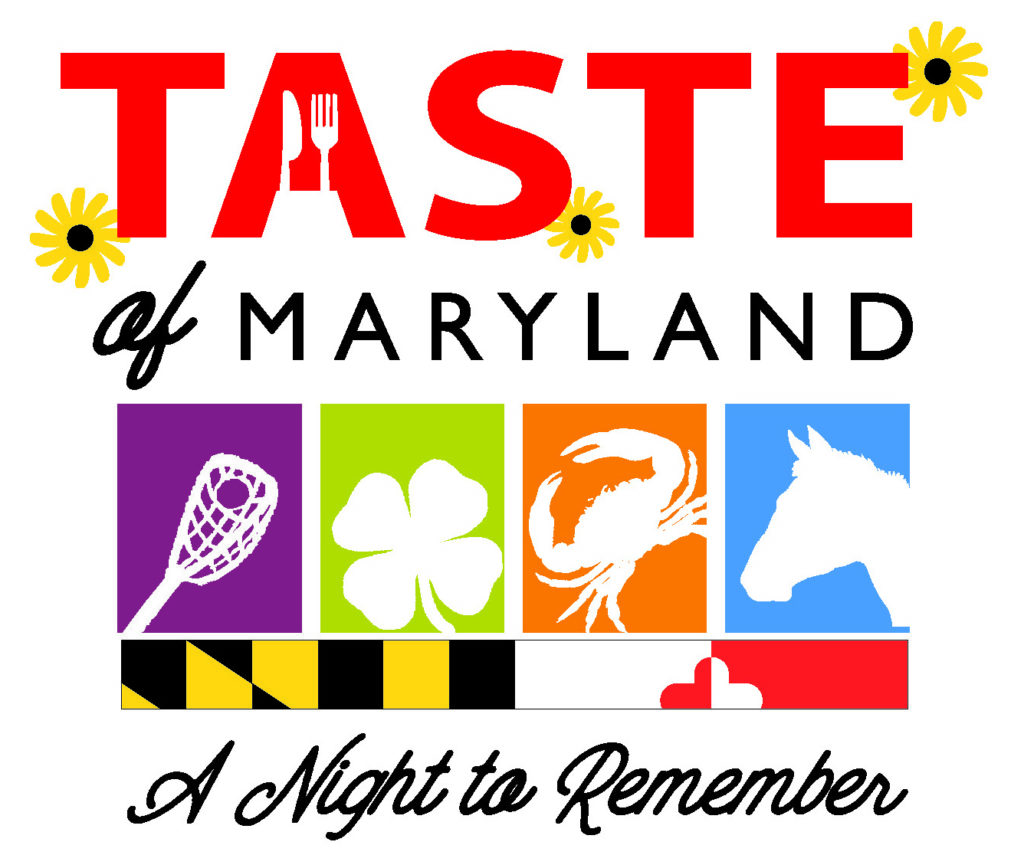 PRESS RELEASE: March 5, 2018
Contact: Rena Daly, Catholic Charities' Communications
Phone: 667-600-2007/646-263-6384
Food Lovers and Philanthropists Gather for 27th Annual Taste of Maryland with Baltimore's Best Chefs and Top Mixologist – All Benefiting Our Daily Bread Employment Center
Cardinal Shehan Choir wows guests who bid on auction items, dance, mix and mingle at After-Party — all to help women, children and men in need through Catholic Charities Programs
Food lovers and philanthropists will gather for the 27th Annual Taste of Maryland at the historic B&O Railroad Museum on Saturday, March 10 from 6:30 p.m. – 12 a.m. for an evening of fantastic food, musical performances by the nationally acclaimed Cardinal Shehan Choir, live and silent auctions, an after party with a DJ and dancing — all to benefit Our Daily Bread Employment Center, Maryland's premiere meal and job training program.
Many of the attendees at the Annual Dinner will be Catholic Charities' volunteers who consistently give their time to serve breakfast or lunch every day to hundreds of seniors, men, women and children. Also attending the dinner will be elected officials, local celebrities, civic and business leaders and participants from the Christopher Place Employment Academy at ODB.
Since 1981, Our Daily Bread Employment Center, has served meals, offered case management, job training and a host of other vital services.
"This event showcases the best of Baltimore – generous chefs giving of their time and talent, engaged citizens caring about their community and all to benefit the important work of ODBEC," said Bill McCarthy, executive director of Catholic Charities of Baltimore. "Every month, more than 15,000 individuals are fed lunch at ODBEC. These women, children and men face unplanned barriers such as poverty, homelessness or they are the working poor. We treat each person with dignity and encourage them to reach their God given potential through job training and counseling."
Baltimore's best chefs donate their time and food because of the meaningful impact of the event. "I measure success by the amount I'm able to give back," said Chef and Owner Nino Germano of La Scala Ristorante Italiano. "I will continue my relationship with Catholic Charities, with the vision of creating a brighter future for those in need." John Shields, Chef and Owner of Gertrude's in the Baltimore Museum of Art, concurred, "At Gertrude's, we are proud to support Catholic Charities and the important work they do throughout our communities."
Participating Chefs Include:
Aldo's Ristorante Italiano

Amicci's

Birroteca

Café Gia

Café Hon

Chiapparelli's

Christopher Place Employment Academy

The Classic Catering People

Clement's Pastry Shop

Faidley's Seafood

G&A Restaurant

Gertrude's

Golden West Café

Gourmet Again

Helmand Kabobi

LaScala Ristorante Italiano

Linwoods
Michael's Café

Patiserrie Poupon

Pierpoint Restaurant

Prigel Family Creamery

Raven Beer

Southern Blues

Stone Mill Bakery

The Classic Catering People

Vaccaro's Italian Pastry Shop

Woodberry Kitchen

Zeke's Coffee
Tickets for A Taste of Maryland are $200, and are available online at cc-md.org/tasteofmd. ($150 of the ticket price is tax-deductible.)
About Our Daily Bread Employment Center
Our Daily Bread Employment Center provides daily hot lunch to 700 – 900 individuals every day. Our clients also benefit from case management services, job training and employment counseling. Our Daily Bread Employment Center opened its doors on June 1, 1981 and has never missed a day of serving Baltimoreans in need.
About Catholic Charities of Baltimore
Catholic Charities of Baltimore is Maryland's largest private provider of human services, offering assistance to children and families, people living in poverty, individuals with intellectual disabilities, immigrants and seniors without regard to religion, race or other circumstances.
Inspired by the Gospel mandates to love, serve and teach, the more than 80 programs of Catholic Charities improve the lives of hundreds of thousands of Marylanders each year. Catholic Charities continues a legacy of charity and compassion that began with the establishment of the Catholic Church in Baltimore in 1792. For more information, please visit cc-md.org.
Catholic Charities of Baltimore has experts available to discuss a wide variety of topics, including poverty, homelessness, mental health, intellectual disabilities, immigration and issues related to aging.
Click here for pdf.