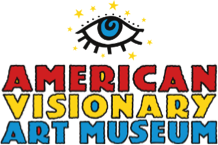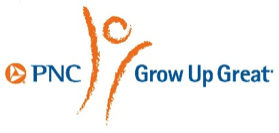 Media Advisory
April 4, 2019
Pre-schoolers from Catholic Charities Head Start of Baltimore City enjoy field trip to American Visionary Art Museum thanks to PNC's Grow Up Great
Event celebrates the 15th Anniversary of PNC's Grow Up Great Program
and more than 50 years Catholic Charities Head Start in Baltimore City
WHAT: PNC's Grow Up Great treats preschoolers from Baltimore City Head Start to a fantastic fun-filled field trip to the American Visionary Art Museum as part of its initiative to invest in programs that prepare children for school and life. Unlike private preschools or communities in affluent areas, these children would not have this fantastic experience if it was not for the support of these three organizations – Catholic Charities, PNC Grow Up Great and the American Visionary Museum.
Catholic Charities has been a leader in the development of Head Start programs in Baltimore City since their inception in 1965.
PNC's commitment to early childhood education includes providing employees 40 hrs per year of paid leave to volunteer in Head Start Centers and a grant to the center after the volunteer hours are complete.
AVAM activates local Head Start centers with visionary art activities at the centers throughout the school year.
WHEN: Thursday, April 4, 9:30am-11am
WHERE: American Visionary Art Museum, 800 Key Highway, Baltimore
WHO:
Bill McCarthy, Executive Director of Catholic Charities
Laura Gamble, PNC Regional President Greater Maryland
Rebecca Hoffberger, Founder and Director, American Visionary Art Museum
MEDIA OPPORTUNITIES:
Pre-schoolers ages 2 and 4 years of age enjoy art activities in the galleries
Volunteers from PNC, teachers, parents interacting with the children
Remarks by senior leadership of PNC, Catholic Charities, American Visionary Art Museum
Catholic Charities senior leadership
Head Start Center teachers and parents
Media Contact:
Rowena Daly, Catholic Charities 667-600-2007, rdaly@cc-md.org;
Helen Yuen, American Visionary Museum, 410-357-1031